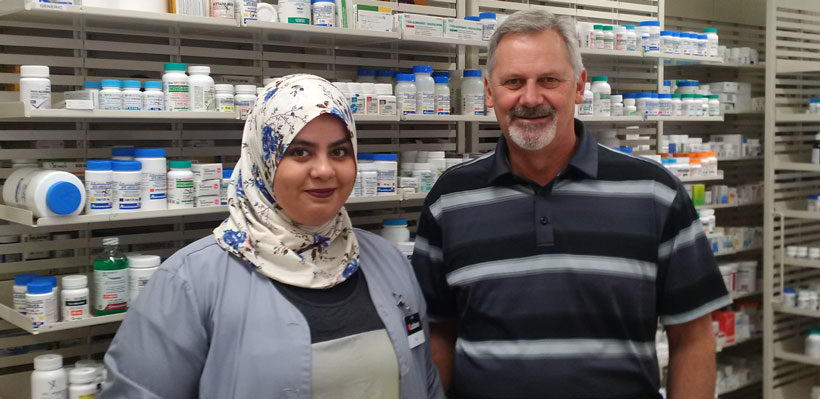 1006A member Tasneem Bedeir is grateful to the union for helping her out.
When Bedeir, a pharmacy assistant , found out she might not be getting paid correctly, she contacted Union Rep Bill Vantol.
Bill went to work, filing a grievance and winning Bedeir more than $600 in back pay.
"I am very thankful for Bill's help. I contacted him and let him know about my problem as I was not sure about any next steps. He took it over completely and dealt with it directly. I'd like to thank Bill and the union for their backing."
UFCW Canada Local 1006A is proud to feature our union advantage stories, which show the difference union representation makes in the lives of workers.
Union representation ensures workers are not alone and the union is there to protect them. If you have questions or concerns at work, contact your union representative. We are happy to help.