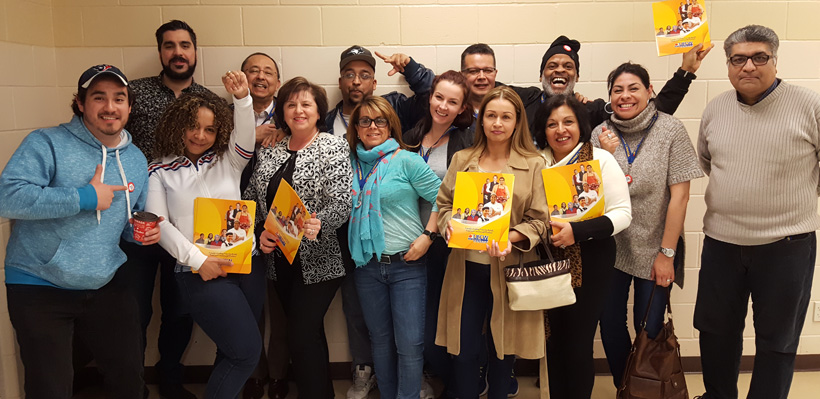 UFCW Canada Local 1006A is proud to be the new home for call centre workers from Burlington's 4 Finance, who overwhelmingly voted "YES" to union representation.
"It feels fantastic to win union representation," said Sammantha Scott, who works at 4 Finance. "I feel stronger now that our voices will be heard. We all believed in each other and we won together."
The bargaining unit is composed of nearly 60 workers in sales, support and collections.
Workers said they felt powerless in a non-unionized environment where the business made all the rules.
"Everyone is super happy," said Usman Qureshi, who works at 4 Finance. "Workers were trying to have a voice for a long time but no one listened and things did not change. This is the first step for us. People feel more empowered and protected now."
The vote took place on May 12.
"This victory is a testament to the unity and determination of workers from 4 Finance, who came together to affect change through union representation," said President Wayne Hanley. "The workers have put their trust in us and we look forward to exceeding their expectations through providing outstanding union representation that puts them first. Together, we will achieve fairness for our newest members at 4 Finance."
Workers sought union representation due to key issues like poor pay and benefits, restricted vacation leave, and invasive monitoring.
During the worker-led campaign, workers offered a wide range of testimonials to describe why they wanted to join 1006A. These included "We are human beings—we deserve better," "I want equal opportunity for everyone," and "it's time for change."
If you know someone who will benefit from union representation, encourage them to reach out to a 1006A Union Organizer.