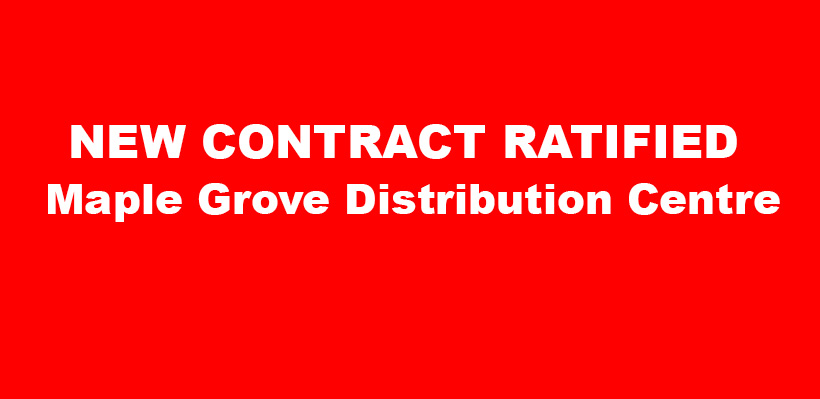 LATEST UPDATE – May 23, 2017 @ 6PM
UFCW Canada Local 1006A members at Maple Grove Distribution Centre have voted to ratify a new union contract.
Voting took place on May 23 in Cambridge.
The new collective agreement takes effect on Sunday, May 28, 2017, commencing with the day shift.
If you have any questions, please contact your union stewards or your Union Rep, Ric Pereira (This email address is being protected from spambots. You need JavaScript enabled to view it. or 416.522.7542).
Members working at the Maplegrove Warehouse can sign up for email updates here.