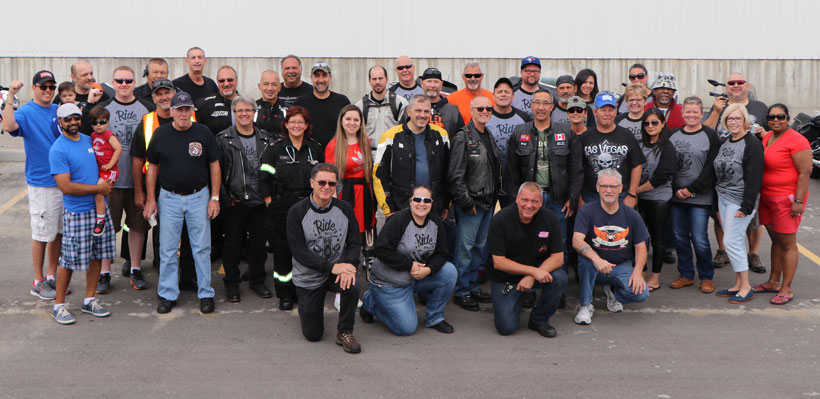 For the third straight year, Local 1006A member John Moroney biked down the country roads of Southern Ontario, as part of 1006A Ride of a Cure, in memory of his beloved wife.
John's wife passed away from Lymphoma three years ago.
"This is my third year participating in the Ride for a Cure," said John Moroney, who works at Real Canadian Superstore. "My wife passed away a few years ago from Lymphoma so I am trying to do whatever I can to help find a cure."
Moroney was among a group of riders from UFCW Canada Local 1006A and Locals 175 & 633 who came together on July 15, 2017 to raise money for the Leukemia & Lymphoma Society of Canada.
"What a beautiful event to have UFCW local unions gather together to raise money for such an valuable and important cause," said President Wayne Hanley. "Together, we are making a difference in the fight against leukemia and lymphoma."
Diana O'Brien, Union Rep and Fundraising Coordinator for 1006A, helped organize the event for the local union.
"Thank you to all our riders and all those who came out to support us and make the event was a success."
Check out all the event photos on our Facebook Page.