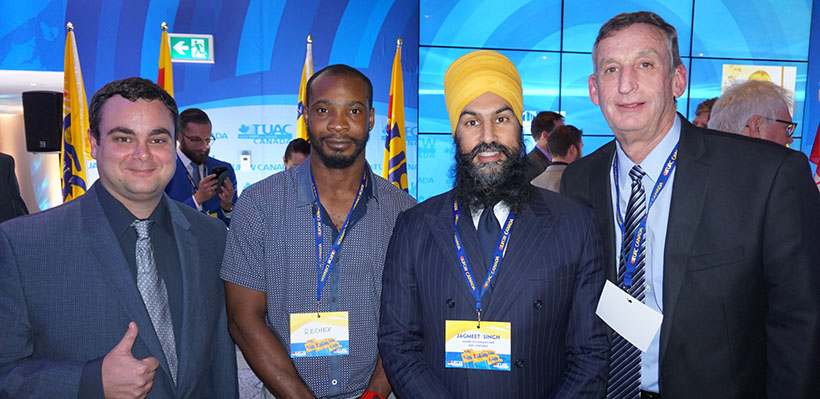 Your union is making sure workers' voices and issues are being heard at Parliament Hill.
On November 28, we were in Ottawa as part of UFCW Canada's political action efforts to advocate for pension fairness, affordable child care and national pharmacare plan and protecting Canada's supply management system.
1006A was part of a comprehensive UFCW Canada advocacy effort to meet with elected leaders, including ministers and MPPs.
As part of the Youth Internship Program (Phase II), 1006A members Rechev Browne and Welsey Foster also participated in these meetings to discuss workers' issues.