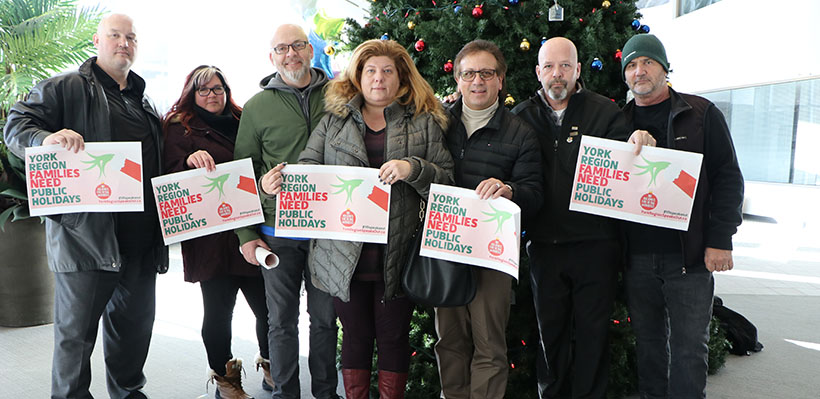 Despite the calls of workers and their allies, a majority of York Region Councillors weren't willing to reconsider their decision to get rid of 8 of 9 Public Holidays for retail workers.
Unions and their allies made it clear to councillors- this is not good for York Region workers or their families.
Unions spoke out at the meeting that workers deserve time with their families, and that more public consultation is needed.
This means that retail workers will have to be available 364 days a year to work – only Christmas Day is exempt. Why the urgency? Why wasn't the public notified? And most importantly, why weren't those who work in retail ever asked for their opinion? Unions will continue to raise attention to this important issue-- retail workers deserve better!
The recent events show why it is important to vote in all elections whether it is for a Councillor, MPP, MP---the people you elect make decisions that affect your life in more ways than you imagine. Pay attention and vote your issues and concerns.
If you live in York Region, let the councillors know what you think about this issue at www.yorkregionspeaksout.ca