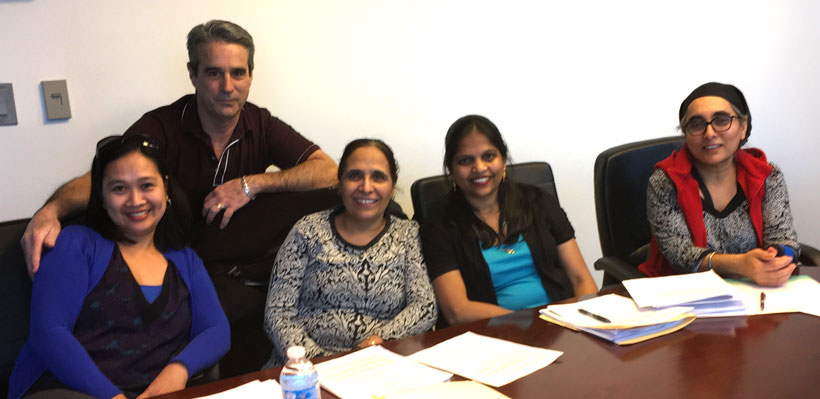 Improvements to wages, benefits and pensions were among the gains achieved by 1006A members working at UNIFirst Dunwin and Unifirst Orbitor, laundry facilities located in Mississauga. The elimination of the two-tier wage-scale and 65 per cent of the workers getting an 16 per cent increase in wages over the term of the agreement were among the most significant of the achievements.
The agreement, covering 110 workers at both locations, runs from April 1, 2018 to March 31, 2022.
"I want to thank our negotiating committee members for their hard work and dedication in representing the interests of our membership at Unifirst Canada," said President Wayne Hanley. "As the number one union for laundry workers in Ontario, we are proud to achieve positive change for our members."
Negotiations were led by Union Representative Rob Murphy with support from 1006A members at Unifirst Dunwin Sheela Sivanesan, Jamie Velasco, Gusmel Bhangu and members at UniFirst Orbitor Daljit Chahal and Halina Miernik.
Highlights:
Elimination of the two-tier wage-scale
65 per cent of the workers getting 16 per cent increase in wages over term of agreement
Gender neutral language
Wage increases and signing bonus for all workers
Improvements to Health and Welfare benefits
Improvements to pension plan