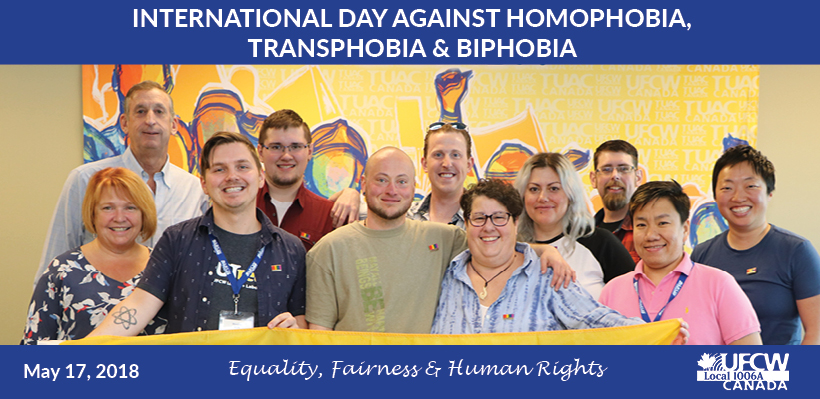 On May 17, your union observed the International Day Against Homophobia, Transphobia & Biphobia.
This day is about raising awareness about the harassment, discrimination and violence faced by members of the LGBTQ community in Canada and around the world.
We encourage you to join us in taking the time to educate others about this important issue and help promote equality, human rights and fairness for all.