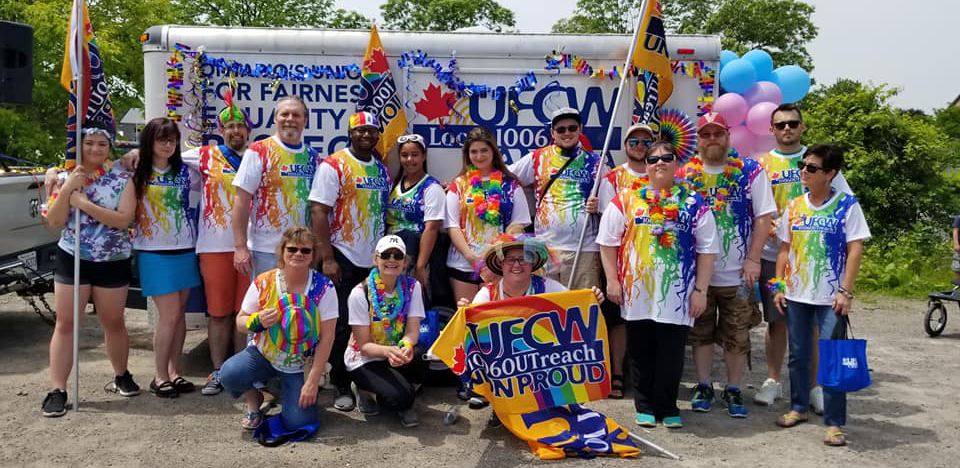 For the sixth straight year, union steward Ian Stables helped to organize UFCW Canada's 1006A's participation in Brockville Pride.
Stables promoted the event at his store and in his local community, inspiring many to join the UFCW 1006Outreach members, activists and staff who marched through the city's downtown on June 9.
"I feel grateful for the opportunity to stand up for equality in my own community,"said Stables, who works at Brockville's Real Canadian Superstore. "Brockville Pride is still growing every year with the best turnout this year. Some members came out to participate for the first time while others came back for a second or third time. We are looking forward to growing our presence next year."
Brockville Pride is the first of many LGBTQ events that the local union will be participating in this summer. The next Pride event will be taking place in Toronto from June 22 to 24.
"Our participation in Pride events is about standing up for equality, human rights and fairness for all," said President Wayne Hanley. "I want to thank Ian for stepping up to the plate six years in a row to mobilize and engage members in his hometown to participate. I also want to commend 1006OUTreach for its hardwork in ensuring this event's success. We look forward to seeing more of our members, family and friends at our many Pride events this summer."