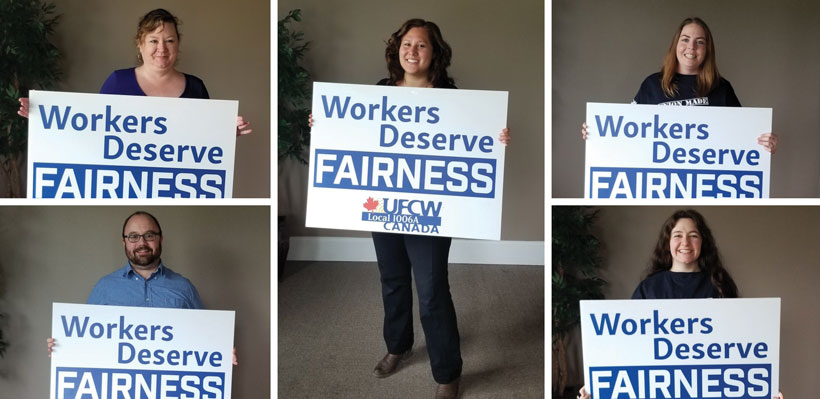 UFCW Canada Local 1006A is continuing to grow, as workers from Grail Springs Spa and Wellness Centre voted to join our union.
"I'm proud to welcome our newest members at Grail Springs Spa and Wellness Centre to our union family," said President Wayne Hanley. "We look forward to providing them with outstanding union representation to help them achieve fairness at work."
The Grail Springs Spa and Wellness Centre has more than 20 workers who work in various roles, including guest services, house keeping, kitchen staff, servers and more.
"The workers showed tremendous solidarity and courage in coming together to achieve union representation," said Lesley Prince, Coordinator of UFCW Canada Local 1006A's Organizing Department. "We also want to thank community members for their incredible support throughout this process."
"Grail Springs is a good place to work, the union will help make it better," said Dan Noble, one of the workers.
If you or anyone you know is interested in joining a union, contact
our organizers.