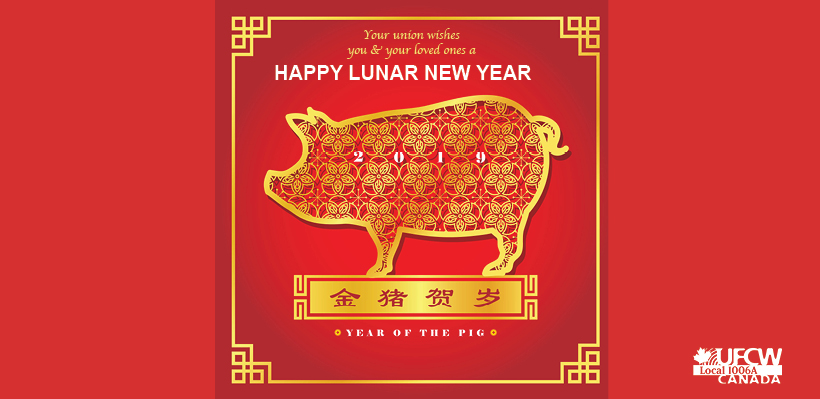 Your union is proud to wish you and your loved ones a happy and prosperous Lunar New Year, also known as Chinese New Year.
The Year of the Pig kicks off on February 5 and is, for many of our members, a festive and joyous occasion.
We are proud to celebrate the Lunar New Year and pay tribute to the incredible diversity of our communities and country.
Celebrations will be taking place across our country, home to 2 million Canadians of Asian descent.
As family and friends gather, we wish you the very best this new year.