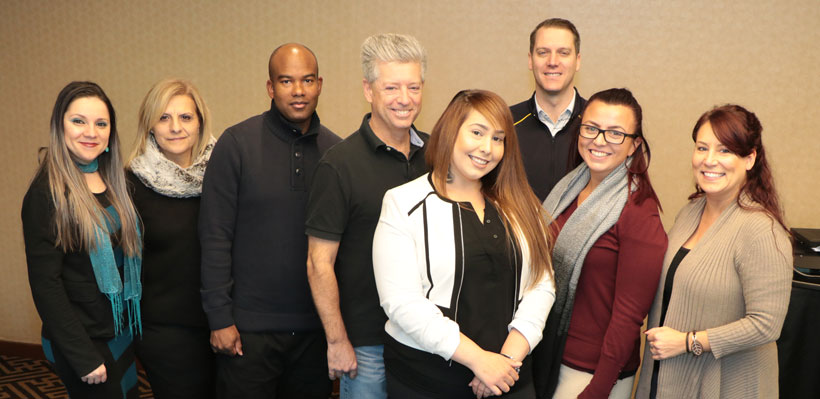 Members at Toronto Pearson International Airport with OTG have ratified a new union contract with a benefits plan and sick days.
The negotiating committee was composed of union representatives, Teresa Magee, Daiana Dumitru, Joe Blythe and members, Patrick Malloy, Eddy Brown, Maria Cerquozzi, Cassandra Balugas, and Milissa Stone.
The three year deal runs from March 11, 2019 to March 10, 2022 and covers 350 workers at 13 locations.
"We all worked really hard," said Malloy, a member of the negotiating committee. "We knew what we wanted and we knew what we had to have. We didn't get a 100% of what we wanted but we did well because we stayed strong and together as a team."
"Local 1006A has a proven record of representing hospitality workers at Toronto Pearson International Airport," said President Wayne Hanley. "Once again, our negotiating committee has demonstrated our commitment to excellence through securing a strong and fair contract for workers with OTG."
Highlights
Members achieved a benefits plan
Increase to sick days
Schedule bid system for all employees
Improved language throughout the CBA
Wage increases across the board