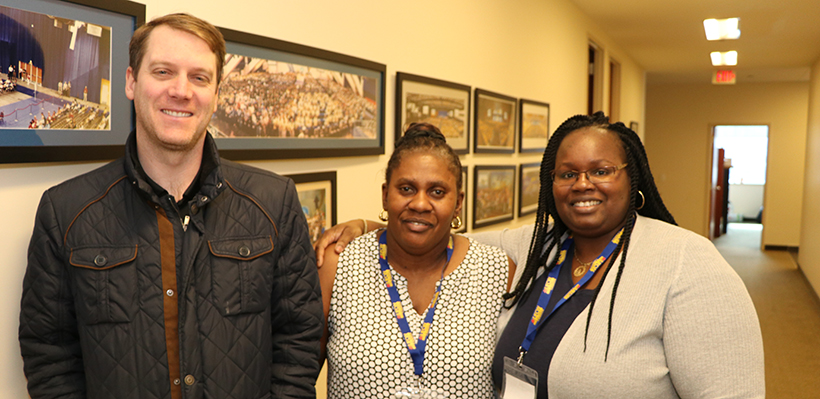 Workers at Homewood Suites By Hilton Toronto/Vaughan have ratified a new union contract with several gains.
Negotiations were led by Union Representative Joe Blythe with the support of union members, Charmaine Matthews and Melissa Mitchell.
The term of the four-year contract is April 1, 2019 to March 31, 2023.
"UFCW Canada Local 1006A is proud to be the number one union for hotel workers across Ontario," said President Wayne Hanley. "I'm proud to congratulate our bargaining committee or their efforts in achieving a fair contract for members at Homewood Suites by Hilton Toronto/Vaughan."
Highlights of the contract are:
Gender Neutral Language
Employees will receive one paid floating day in 2020 and a second in 2022.
Wage increases of 12 per cent over term of contract (5% in year 1, 3% in year 2, 2% each in Year 3 & 4)
Part time will receive the same stat holidays and vacation allowance as full timers.
Increase to health and welfare contributions
Ensuring health and safety with all training provided through Workers' Health and Safety Centre's Program
Introduction of a retirement package for all employees.
Additional 25 cents per hour for housekeeping staff effective year one. In less than three years, housekeeping laundry and houseperson will go from $15.76 to $18.