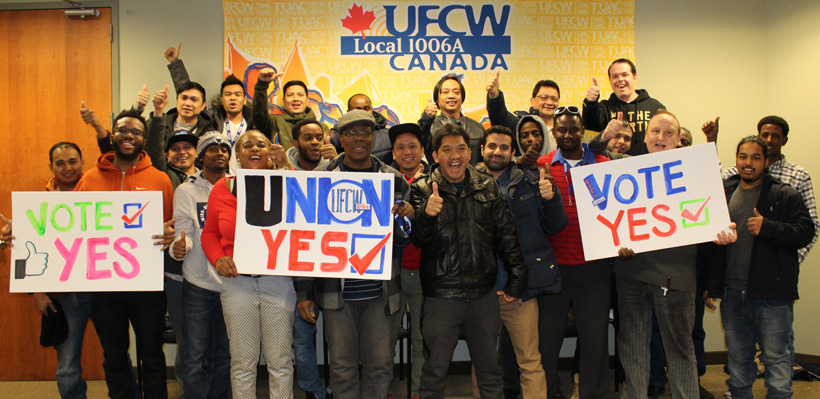 UFCW Canada Local 1006A continues to grow, with workers at UPS Supply Chain Solutions becoming the latest to join our union.
"More and more workers know that joining UFCW Canada Local 1006A is the key to achieving fairness, respect and dignity at work. I am proud to congratulate UPS workers on their victory and welcome them to the 1006A family. It takes courage and solidarity to affect change and we look forward to working with UPS workers to strengthen their workplace now and into the future."
Local 1006A now represents more than 110 workers at the UPS warehouse in Woodbridge. They work in a variety of roles such as warehouse associates, dispatchers, and many more.
Key issues for workers included wage disparities, job security, seniority, and treatment at work.
UPS workers are now stronger and more united than they have ever been, with the strength and power of 36,000 UFCW Canada Local 1006A members behind them.
If you know someone who will benefit from union representation, encourage them to reach out to a 1006A Union Organizer.