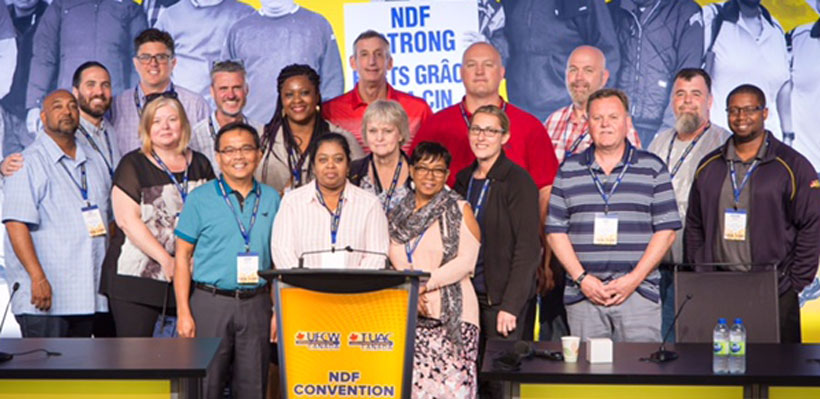 UFCW Canada Local 1006A members and activists recently participated in the 31st Annual National Defence Fund Convention, from July 9 to July 11.
"The NDF is an invaluable resource for many of our members, providing them with increased bargaining power and security during negotiations," said President Wayne Hanley. "The fund is a testament to the solidarity and strength of 1006A and all UFCW Canada members, who have voted over the years to participate. We are proud to be part of the NDF, which time and time again, has strengthened our hands at the bargaining table."
The NDF is a strike fund established and maintained for the benefit of participating bargaining units and members represented by UFCW Canada. The fund's purpose is to provide financial assistance, strike support and related payments to participating bargaining units during labour disputes.
The convention provided delegates with updates to the growth and strength of the fund, changes and updates within various sectors, such as Packinghouse/Poultry, Hospitality, Soft Drink, Flour Milling and Retail Food as well as its role in protecting UFCW Canada members during strikes and lockouts.
The conference was attended by local union executive officers, staff and members.