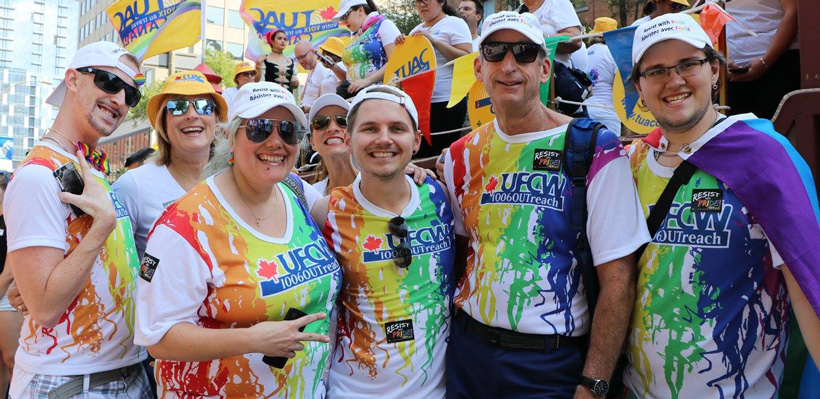 UFCW Canada Local 1006A members and staff was proud to participate in Canada Pride in Montreal.
Canada Pride represents a nation-wide celebration of LGBTQ rights.
"Workers in the LGBTQ community should know they have a home at UFCW Canada Local 1006A," said President Wayne Hanley. "We are proud to be an inclusive and progressive union which stands up for equality, human rights, and diversity across Canada."
Stephen Maschke, who works at a Peterborough No Frills, was among those who participated.
"Participating in these pride events with my union means everything," said Stephen. "Being from a small town that isn't always the most accepting when it comes to people like me. By seeing these other places and meeting new people at union events, it gives me hope that one day my town can change too. I am thankful for the support I get from my fellow union members."