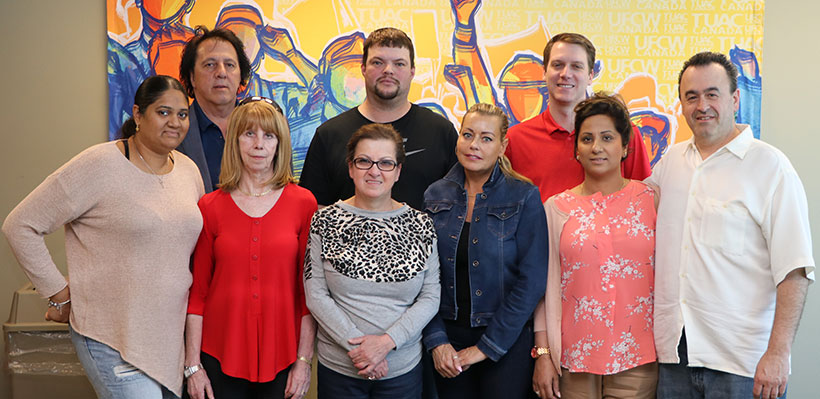 UFCW Canada Local 1006A members at HMS Host at Toronto Pearson Airport have ratified a new union contract with several gains.
The three-year contract runs from December 12, 2016 to December 11, 2019 and covers 500 members.
"As Ontario's best union, we work hard to improve and protect the rights and livelihoods of our members in all industries. Our members in the hospitality and food service sector know they can count on 1006A to provide them with outstanding union representation at the bargaining table and beyond," said President Wayne Hanley. "I'm pleased to congratulate our bargaining committee for their excellent work on behalf of our membership and their success in negotiating a strong contract with many gains."
Bargaining was led by Executive Assistant to the President Frank Ragni, with support from union rep Joe Blythe, and members Jirina Hingar, Michelle Pow, Audrey Goulart, Carmen Daus, Ayesha Khan, Victor Bettencourt, Nikki Barless and Darrin Miller.
Contract Highlights
Wage Increases ($1.60 over 3 years)
Negotiated 15 per cent increase to the employer's contribution to the Health and Welfare plan
No more doctor's note required for the first day of illness
Elimination of part-time wage grids, with part-timers now making full-time wage rates
50 additional parking spots provided by the employer