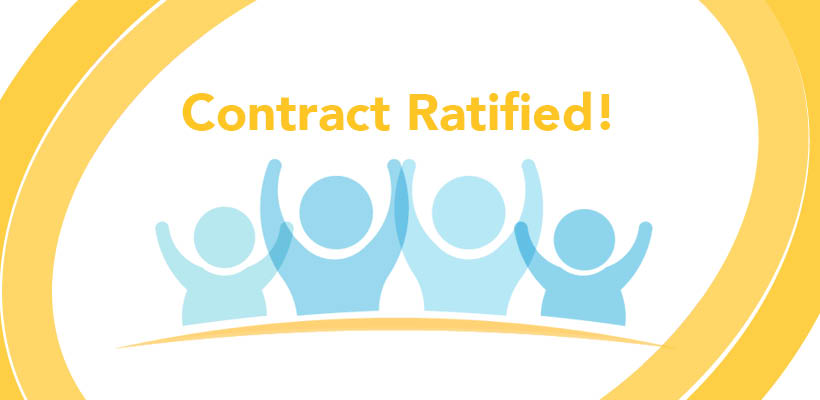 Workers at Doubletree Hilton London ratified a new union contact with increases to wages and improvements to benefits.
"This agreement once again shows why UFCW Canada Local 1006A is Ontario's best union for hotel workers," said President Wayne Hanley. "I'm proud of our bargaining committee for their solidarity, strength and hard work in achieving a strong union contract for our membership."
Ratified on September 11, 2017, the contract runs from December 11, 2016 to December 10, 2019 and covers more than 100 members at the London hotel.
Negotiations were led by Frank Ragni with support from union representatives Rick Del Fiacco, Joe Blythe, and members, Crystal Pirie, Matt Trew, Donna Packowski, and Dawn Birch.
Contract Highlights
Wage Increases (2.5%, 2.5%, 2.5%) for housekeeping, laundry and other classifications
Banquet Staff will see overall wages double over the term of the union contract
Improvement to Sick Day language to five days from zero previously
Increase to Health and Welfare benefit