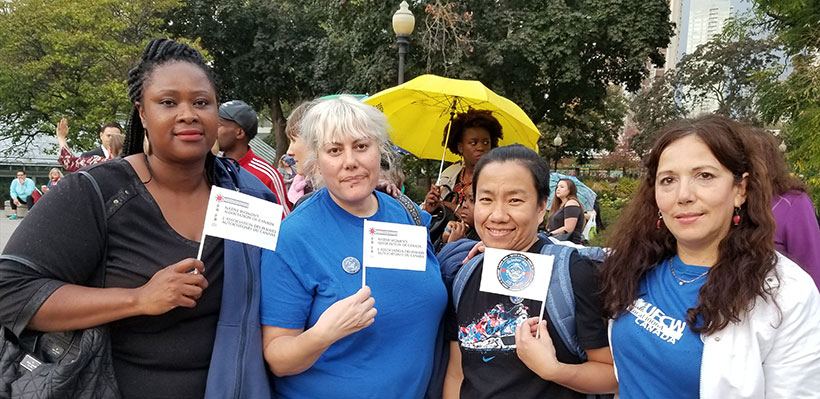 UFCW Canada Local 1006A was proud to participate in the Sisters in Spirit Vigil to honour the lives of missing and murdered indigenous women and girls.
The event was organized by the Native Women's Resource Centre, an organization which directly supports thousands of Aboriginal women and their families every year.
Sisters in Spirit Vigil happens every October, as participants gather to remember the lives of missing and murdered Indigenous women and girls and raise public awareness about this important issue.
Women's Issues Network coordinator Glacier Effs-Samuel participated along with union activists, Marinel Erandio, Maria Bocangel, Josie Barberi and Lisa Van Altena-Walsh.