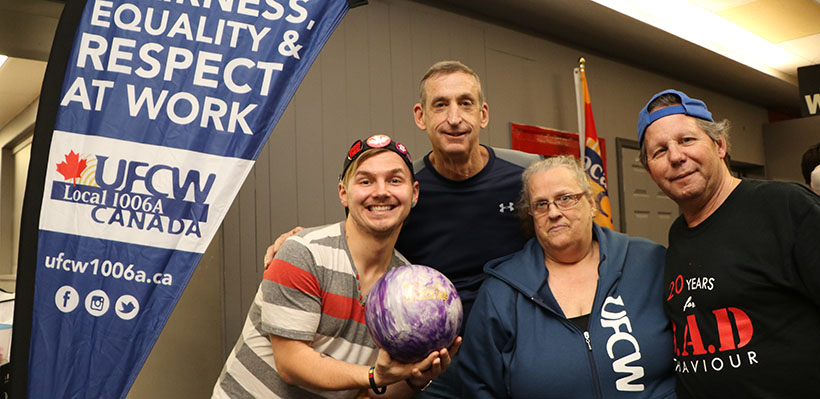 UFCW Canada Local 1006A was proud to host our annual Bowl for a Cure for sickle cell disease on November 5, 2017.
Members and staff came together to raise money for Faces of Our Children, an organization that raises awareness and funds in the fight against sickle Cell disease.
Several teams participated in the bowling tournament.
"Sickle Cell disease affects so many families across Canada and we are proud to do our part to find a cure," said President Wayne Hanley. "Thank you to everyone who participated for making this event a success- together, we are making a difference in the fight against this terrible disease."