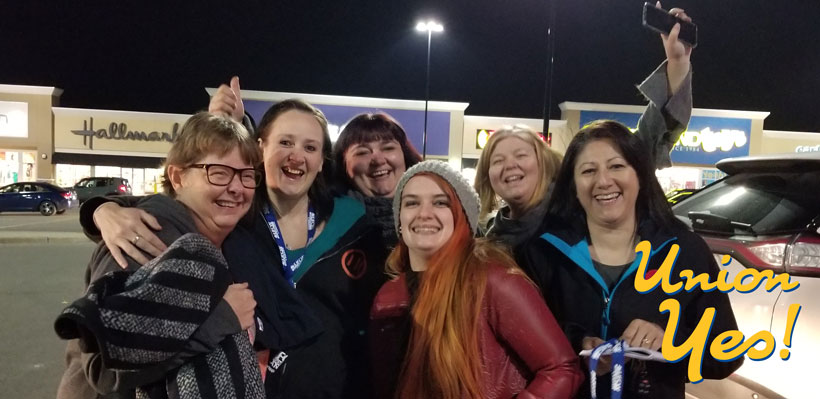 UFCW Canada Local 1006A is proud to welcome Compass Group workers to the union family.
Our new members work at a Tim Hortons at the Oshawa courthouse.
"I'm excited to welcome and congratulate workers at Compass Group for their solidarity and strength in achieving union representation," said President Wayne Hanley. "We are proud of being Ontario's best union for food service workers and we look forward to working with our newest members to strengthen their workplace now and into the future."
"It was a great pleasure assisting such a dynamic group of women who thought it was time to stand together for equality and dignity. These workers are certainly a great addition to our UFCW family," said Lesley Prince, Organizing Coordinator for 1006A.
Protection of hours and treatment were key issues for workers.
If you are interested in joining a union, please reach out to our organizing department at This email address is being protected from spambots. You need JavaScript enabled to view it..