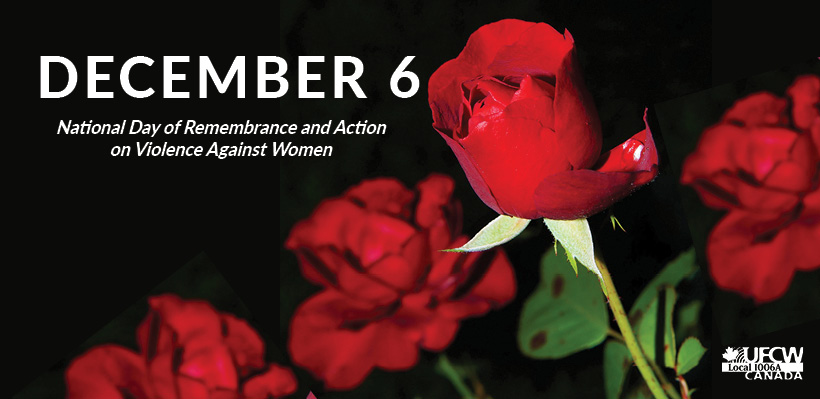 December 6 is a day of remembrance and tragedy in our nation.
On this day in 1989, a gunman murdered 14 women at Montreal's Ecole Polytechnique because they were women.
The killings shocked Canadians, and in 1991, the government proclaimed December 6 is the National Day of Remembrance and Action on Violence against Women.
Now nearly 30 years later, gender-based violence remains the reality for many women across our country. This is unacceptable—we have to do what we can to end violence against women. Our daughters, sisters, mothers, wives, aunts, friends and all women deserve to be safe at home, at work, and in our communities.
We encourage you to join your union in raising awareness on this important issue so we can eliminate violence against women.
From November 25 to December 10, we are observing 16 Days of Activism against Gender-based violence.
Members of 1006A Women's Issues Network have been distributing white ribbons and info cards.
UFCW Canada Local 1006A participated in a December 6 memorial at at Mississauga City Hall to raise awareness and help end violence against women.
Together, let us do what we can to raise awareness and create a safer world for all women and children.