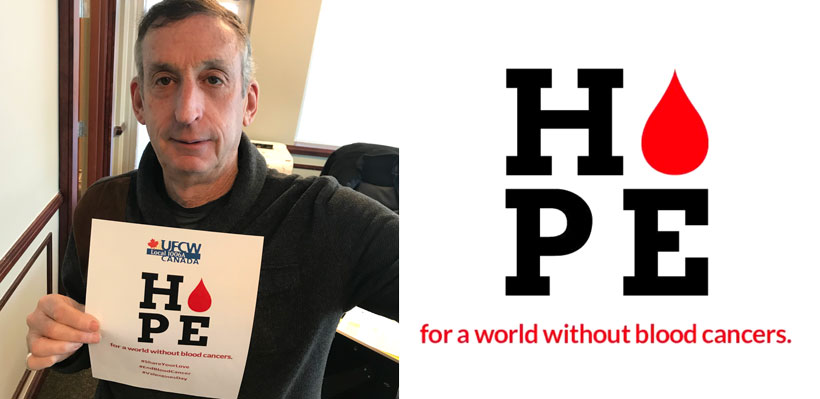 UFCW Canada Local 1006A is kicking off our latest fundraising initiative in support of the Leukemia & Lymphoma Society of Canada (LLSC). Share your love with the LLSC by making a $5 donation, and posting a selfie proclaiming your support in the fight to end blood cancer!
STEP ONE – Donate:
STEP TWO – Take a selfie, and post it to social media with the text below to show your support:
I'm proud to participate in the #UFCW1006A #ShareYourLove campaign with a selfie and a $5 donation to The Leukemia & Lymphoma Society of Canada! You too can participate by donating $5 for Leukemia Research at http://bit.ly/2DlBkhY and sharing a selfie to help end blood cancer. #endbloodcancer
BONUS OPTION – Download and print our share your love poster for your selfie shot (PDF)
For three decades, UFCW Canada members have been leading the fight against leukemia, myeloma, Hodgkin's disease and other forms of blood cancers. Since adopting the LLSC as its charity of choice in 1985, UFCW Canada raised more than $38 million for leukemia research.
I'm very proud of our union's commitment to eradicating this deadly disease. The money our members have raised over the past three decades means more people are living longer and beating this once fatal diagnosis.
In Solidarity,
Wayne Hanley