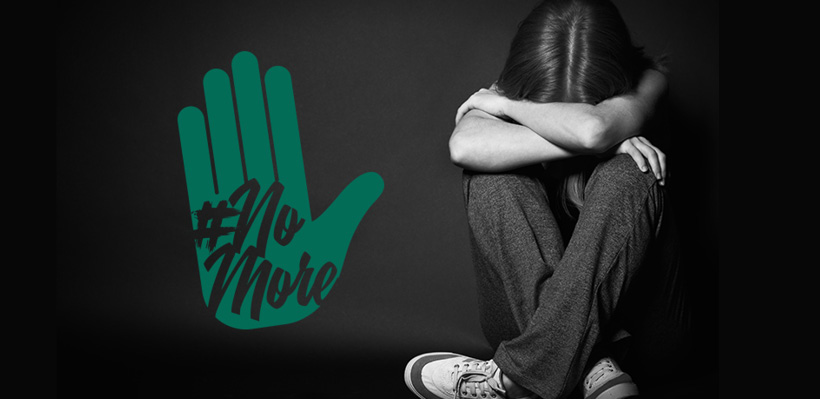 Join our #NoMore campaign and together, let us eliminate gender-based violence. Participate in a short anonymous survey to help add to the research and raise awareness about this serious issue.
"Gender-based violence and harassment has no place in our workplaces or communities," said President Wayne Hanley. "Everyone deserves to be safe at work and at home, and we must do what we can to raise awareness and make this vision a reality. We need your support and your participation as we come together with the #NoMore campaign to end gender-based violence and harassment once and for all."
The statistics are sobering. Gender-based violence affects people of all ages, ethnicities, genders, socio-economic background and areas. In the last two years, the federal government reports harassment; sexual harassment and violence were the reality for at least 60 per cent of workers. The Canadian Women's Foundation reports a woman is murdered every six days by her intimate partner.
Gender-based violence leaves physical, sexual or psychological scars. The government reports forms of abuse includes physical violence, sexual violence (sexual harassment and sexual exploitation), emotional and psychological violence, harassment, online violence, financial abuse and structural/systemic violence.
That's why it's important for all of us to join together and raise awareness through the #NoMore movement. All women deserve to be safe whether at work or in our communities. This UFCW Canada campaign is focused specifically on ensuring safe workplaces for workers, and creating awareness about the different types of gender-based violence that occurs at work. Be an ally: take the survey and encourage others to do the same, while using the hashtag: #NoMore.
The results of the anonymous survey will be shared with employers, activists and policy makers to help affect change.