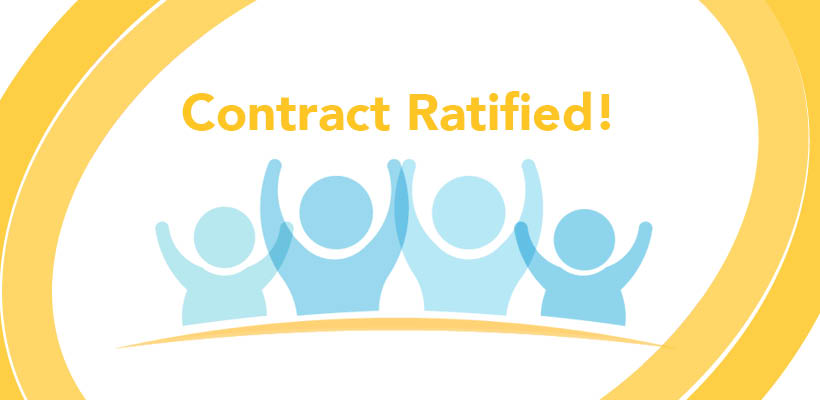 Members at Faster Linen Services Ltd voted for a new union contract with several gains.
Ratified on March 26, 2018, the agreement runs from January 1, 2018 to December 31, 2021 and covers 81 workers.
"I'm proud to congratulate our negotiating committee for their outstanding work in securing a fair union contract with many gains for our membership at Faster Linen Services," said President Wayne Hanley. "Workers in the laundry industry and all sectors across Ontario know they can always count on UFCW Canada Local 1006A to work hard to protect and improve their rights at work."
Negotiations were led by Executive Assistant to the President Frank Ragni with support from Executive Assistant to the President Dan Gilbert and Union Representative Rob Murphy and members Merlene Noble and Zam Hared.
Highlights of the Agreement
Wage Increases
Secured language ensuring advanced notice of any regular change in start time or cancellation of shift
Negotiated an increase to employer contribution for safety shoes
Increase in employer contribution to health and welfare plan
Eyewear coverage to increase from $150 to $200
Negotiated enhanced employer contribution for pension
"I want to thank our members at Faster Linen Services Ltd for their solidarity and support during the negotiating process," said Frank Ragni, lead negotiator for the local union.