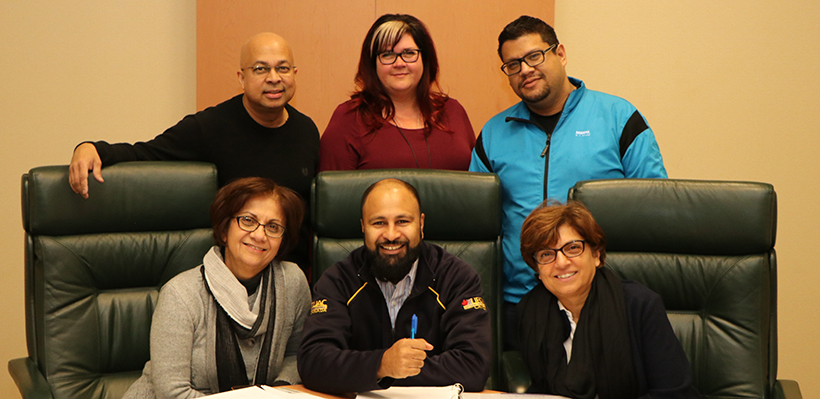 LensCrafters workers at four locations ratified a new union contract with improvements to their rights at work.
Ratified on March 19, 2018, the agreement runs until March 31, 2020 and covers 75 members.
"Our members and bargaining committee at LensCrafters showed tremendous persistence, solidarity and strength in coming together to achieve this union contract for their future," said President Wayne Hanley. "As the leading union for workers in the optical industry, we are proud to do our part to achieve improvements and make a difference in the lives of our members."
Bargaining was led by Central Region Coordinator Jonathan Lobo with support from Union Representative Petra Niebergall and union members, Ian Curtis, Vikram Datt, Mansooreh Mortazavi, and Parvin Vahidi.
Contract Highlights
Better Union access language
Improved wages – above minimum wage, 2.5% increase retroactive to April 1, 2017 and in each year of the agreement
Opportunity for employees to review their personnel file
Improved job posting language
Improved discrimination and harassment language
Amended seniority language Amended transfer language
Improved meal and break period language Improved vacation language
New domestic or sexual violence abuse leave provision
New severance language – 2 weeks for every year of service
"I'm proud of the hard work of our committee and want to thank all of our members for their support and participation during this process," said Lobo.