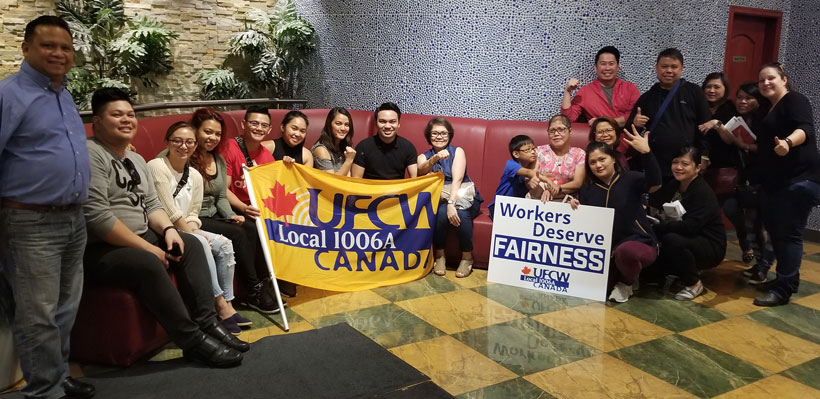 UFCW Canada Local 1006A is proud to welcome more than 180 workers from the Plaza Premium Lounge to the union family.
Our new members work in Terminal 1 and Terminal 3 of Toronto Pearson International Airport, in a variety of roles including Meet and Greet Service, Server, Cook, Lounge Assistance, Senior Guest Service Officer, Spa, Maintenance and Inventory, and the British Airways Lounge.
"Union representation is the pathway to achieving fairness at work, and we are proud to congratulate workers from Plaza Premium Lounge on their victory," said President Wayne Hanley. "We look forward to working with our newest members to advance their rights and livelihoods and create a solid foundation to build on for the future."
The victory was a team effort, with local union and national staff working together to help workers win rights at work.
"The workers at Plaza Premium Lounge were incredibly knowledgeable and are now part of the hundreds of workers at the airport who are unionized. They showed incredible solidarity, leadership and dedication in coming together to achieve union representation," said Lesley Prince, Coordinator of Organizing.