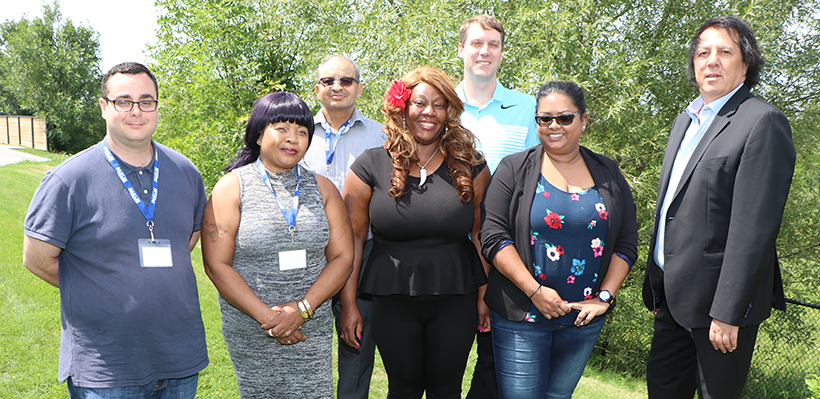 Members at SSP Canada Food Service working at the Toronto Pearson International Airport have ratified a new groundbreaking contract with several gains.
Highlights include up to 17 per cent wage increases over the term of the collective agreement, increases to paid sick days (more days and covered for 100% of wages up from 66 2/3 % previously), protection against abusive customer behaviour and improvements to the pension plan.
"The best way for workers to improve their working conditions is through union representation," said President Wayne Hanley. "On behalf of UFCW 1006A, I'm proud to congratulate our bargaining committee for working hard to achieve a strong union contract on behalf of the membership"
The Bargaining Committee was led by Executive Assistant to the President Frank Ragni, with support from Union Representative Joe Blythe and members, Marie Stewart, Kooshmattie Herra, Wesley Foster, Tenesha Stimpson and Davender Rajrishe.
Our members work in Terminal 1 and Terminal 3 of the airport in a variety of different roles, including Food Service Attendants, Hosts, Utility, Bartenders, Production Cooks/Short Order Cooks, Servers, Warehouse/Store Room, and Cooks.
The new contract runs from Nov. 10, 2017 to Nov. 9, 2020.