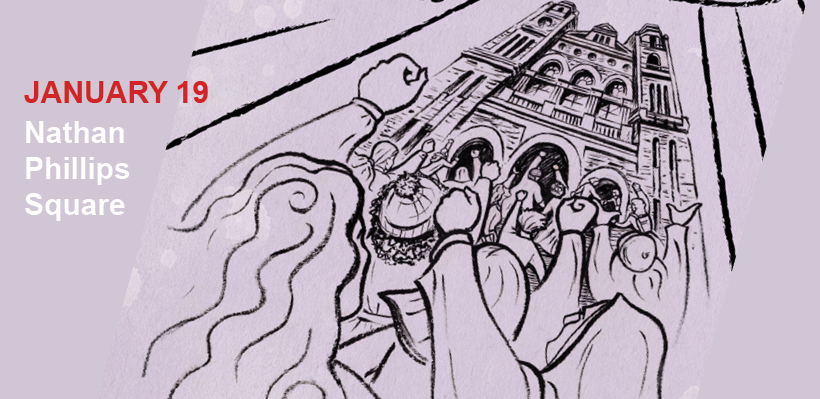 On January 19, join your union and march for equality and fairness at the 2019 Women's March in downtown Toronto.
2019 marks the third year for the Women's March, a worldwide movement which began after the 2016 Election in the United States which saw the rapid resurgence of sexism and racism. Rallies will be held in cities across the world.
This year's march is about coming together to send a clear message that we are standing up for women's rights and against cutbacks in our communities.
Doug Ford's decision to rollback reforms to outdated labour laws is having a huge impact on women and their families across this province. Women, in Ontario, are already paid 30% less than men annually. The Conservative government is making things worse, through the cancellation of the minimum wage increase to $15, the loss of 2 paid sick days, and elimination of scheduling improvements.
We are rising up to raise awareness against these regressive changes and mobilize change to benefit all women.
We will be meeting at Nathan Phillips Square from 12 p.m. to 3 p.m. Look for the gold UFCW flags. Click here for location details.
Together, help us build a fairer, safer and more equal and inclusive Ontario for all.
If you are interested in participating, please contact Glacier Samuel at This email address is being protected from spambots. You need JavaScript enabled to view it.