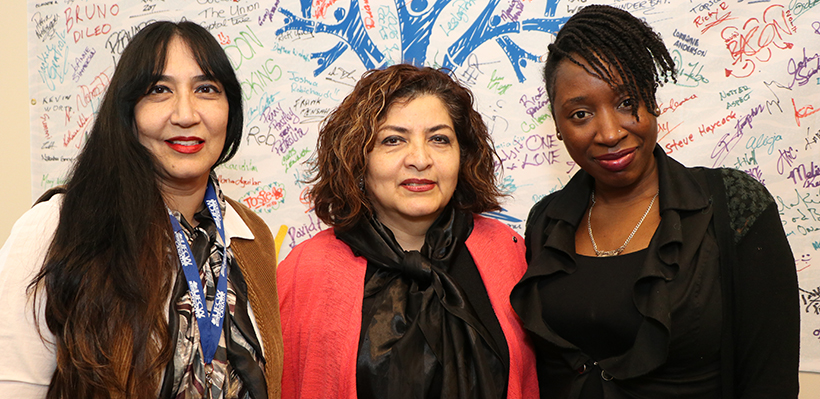 1006A Members working at Compass Group (Air Canada Lounges at Toronto Pearson International Airport) ratified a new union contract.
The contract covers over a hundred workers and runs from October 13, 2017 to October 12, 2020.
The union negotiating committee was led by Director (Central Region) Don Taylor and Union Rep Joe Blythe with support from Union Rep Petra Niebergall and members, Morena Sosa, Kenisha Atkinson, and Jasper Goraya.
"Union representation is the key to improving workers' rights and livelihoods and I'm proud of our bargaining committee for their hard work and dedication in negotiating a fair contract for our members at the Air Canada Lounges," said President Wayne Hanley. "When workers stand together, they can achieve positive change in their workplace."
The workers at Toronto Pearson International Airport work in a variety of roles/positions, including hostesses, housekeeping, cooks, stock persons and dishwasher.
Highlights of the Agreement
- Improved scheduling language providing full-time and part-time employees in all classifications the ability to select preferred shift within the same classification in order of seniority.
- Addition of three unpaid sick days annually
- Increased employer matching contribution to a maximum of $12.50 per week into the RRSP plan
- Agreement to guarantee 35 full-time positions of 40-hour a week during term of agreement.
- Wage increases of $0.40 per hour (including retroactive) annually for 3 years
- Increased protection of full-time employees (accounting for seniority and classification) before lay off/reduction of hours