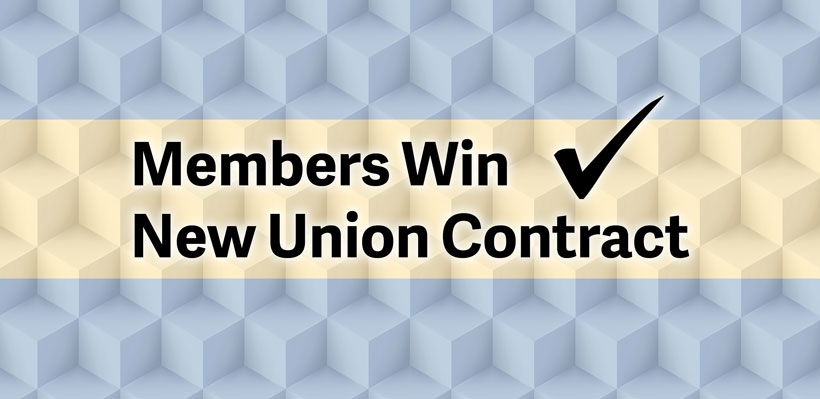 Wage increases and sick days were among the gains achieved by Local 1006A members at St. Simon's Shelter in their new union contract.
"I was happy with the results– we were able to get most of what we wanted and overall, the negotiations were good," said Roberto Coole, a member of the Bargaining Committee.
The contract runs from January 1, 2019 to December 31, 2021 and covers approximately 16 workers.
Negotiations were led by Union Representative Daiana Dumitru with support from members, Roberto Coole, and Patrick Kent.
Gains include: Securing 6 paid sick days (full-time) and 2 paid sick days (part-time), wage increases of 7 per cent over the three year contract, 2 float days (full-time) and 1 float day (part-time), and increases to Health & Welfare Fund (including increased employer contributions. In addition, the negotiating committee maintained wage parity for part-time employees, resulting in a 15 per cent increase over the term of agreement.
"We are proud of the outstanding work of our negotiating committee, who were able to secure significant improvements for our members at St. Simon's Shelter," said President Wayne Hanley. "Our consistent track record of achieving gains for our members shows why UFCW 1006A is the best union in Ontario."
St Simon's Shelter provides emergency accommodation, food, residential support services, personal needs allowance, in-kind services and other community services.