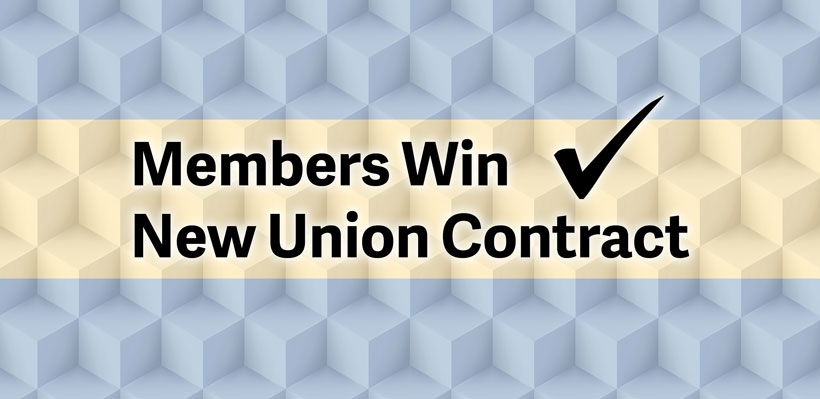 Workers at Hilton Garden Inn Brampton and Home 2 Suites By Hilton Brampton have a new contract to celebrate.
These units, negotiated with Twin Hospitality 410 Inc, are a new addition to the UFCW Canada Local 1006A family.
The contract runs from January 1, 2019 to December 31, 2022 and covers more than 50 workers.
"With this strong first contract, these members know the incredible benefit that belonging to UFCW Canada Local 1006A provides," said President Wayne Hanley. "Congratulations and welcome to the UFCW 1006A family."
The agreement was negotiated by Executive Assistant to the President Frank Ragni.
Highlights of the contract:
Wage increases through term of contract.
Union Representation Language
Appointment of up to 3 union stewards
Protection from unjust discipline or dismissal
Establishment of grievance procedure protecting workers.
Recognition of Seniority rights
Job posting language
Holiday language for full-time employees including Birthday off, and Civic Holiday off.
Establishment of Health and Welfare benefits though the Ontario UFCW Health and Welfare Plan