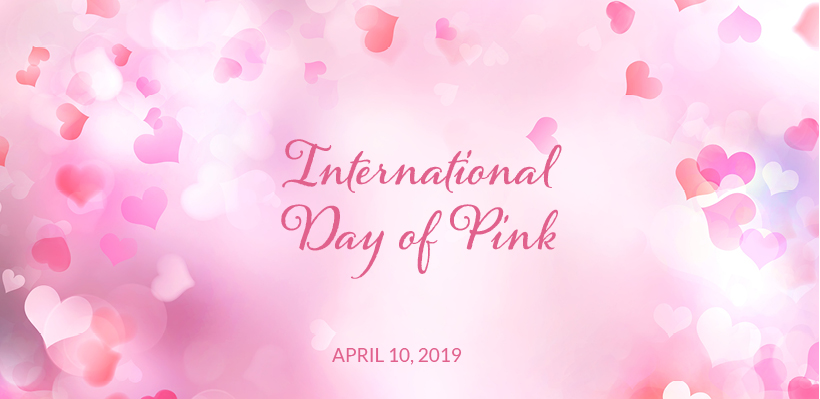 April 10 is the International Day of Pink – an opportunity for all us to stand up against bullying, homophobia, transphobia and transmisogyny at our workplaces and communities.
Your union encourages you to join us in showing your support by wearing pink and sending us your photos. We will post photos on our social media.
We still have much work to do to combat bullying, homophobia, transphobia and transmisogyny.
The Canadian Institute of Health Research reports that the rate of discrimination among LGBTQ students is three times higher than heterosexual youth.
In 2017, hate crimes targeting sexual orientation accounted for 10% of all police-reported hate crimes at 204 incidents, according to Statistics Canada.
In the workplace, 70% of LGBTQ workers also reported that employers took no action to end bullying at work.
Your union wants you to know you are not alone. If you experience bullying or discrimination based on sexual orientation, please contact your union rep.
Your union is proud to be home to many members of the LGBTQ community and we are there to support you.
Our 1006OUTreach committee works throughout the year to promote equality and raise awareness about issues affecting the LGBTQ community. We do our part to eliminate discrimination and prejudice through participating in parades and initiatives across Ontario every year.
The history of the International Day of Pink dates back to 2007 when two Grade 12 students at a Canadian school witnessed a gay student being bullied for wearing pink and decided to take a stand. They organized students at their Halifax school to wear pink the next day in support and solidarity. Today, the Day of Pink is observed on the second Wednesday of April around the world by millions of people.
RESOURCES
https://www.prevnet.ca/bullying/teens/im-an-lgbtq-teen
https://egale.ca/rhvp-anti-lgbtq-bullying/
http://www.stopabully.ca/lgbt-resources.html