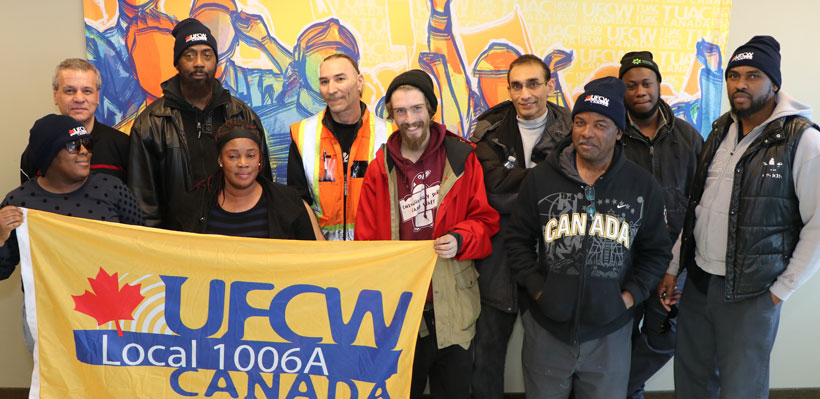 Workers at Pliteq Inc. have voted to join Local 1006A.
Based in Vaughan, Pliteq is a designer and manufacturer of recycled rubber. They manufacture products for residential and commercial sound and vibration control. They make a variety of products including rubber flooring underlay.
The unit is composed of nearly 70 workers.
"Achieving fairness, respect and dignity in the workplace begins with union representation," said President Wayne Hanley. "This victory is a testament to the workers, who actively sought out union representation to improve their working conditions and livelihoods. Welcome to the 1006A family."
Job security, vacations, improved benefits, protection against discrimination and harassment were key issues during the unionization drive.
"Reaching out to an organizer is easy and might be the key to changing your life at work and for your family," said Lesley Prince, Coordinator of Organizing for 1006A.
Members looking for information on joining our union should contact our organizing department.