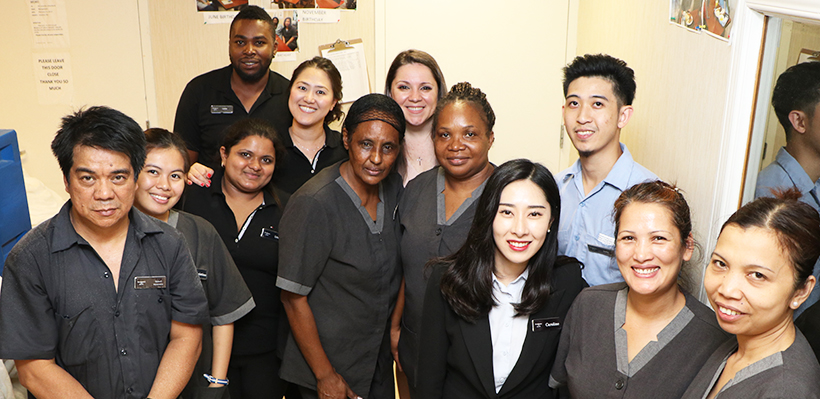 1006A members at Residence Inn in Toronto have ratified a new union contract.
The four year-deal runs from March 3, 2019 to March 2, 2023 and covers 80 employees.
"This new contract is a testament to why Local 1006A is the number one union for hotel workers in Ontario," said President Wayne Hanley. "Congratulations to our negotiations committee for working so hard on behalf of our members at the Residence Inn in Toronto."
"Overall, we think we did very good job," said Ann Marie Duncan, a bargaining committee member. "We worked together as a team to achieve a good contract for the members." She said the bargaining committee was hoping for a bit more but was pleased about gains like the wage increases.
The negotiations were led by Daiana Dumitru with support from members, Ann Marie Duncan and Randolph Peacock.
Members at the Residence Inn Toronto work in a variety of roles including room attendant, laundry attendant, valet, bartender, general maintenance, and front desk.
HIGHLIGHTS
Improvement in Vacation Language
Increase in Health and Welfare Benefits
Improved Health and Safety Training through the Workers Health and Safety Centre Program
Enhanced union protection language
One floating holiday annually, until 2022, when employees will have two floating holidays
Retroactive pay to March 3, 2019
Wage increases: 3% in first year, 3.5% in second year, 3.5% in third year and 2% in fourth year.
New Banquet Gratuity language