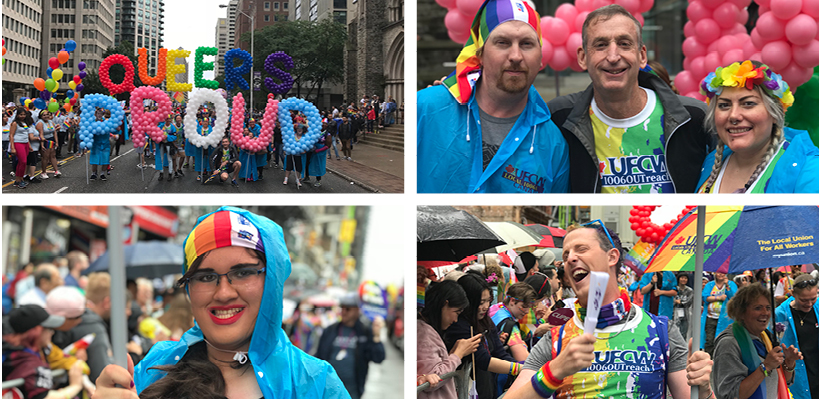 You are invited to Pride Season this summer with Local 1006A.
We are looking for volunteers and marchers to participate with us this year. Email us at This email address is being protected from spambots. You need JavaScript enabled to view it. or call OUTreach Coordinator Tania Liu at 416.949.5827 if you are interested in participating with your union.
Together, we'll raise awareness and stand up for equality and human rights for all.
Save the Date
Durham Pride – June 2
Brockville Pride – June 8
Toronto Pride – June 21-23
Drop by to say hello at the UFCW Canada Booth (Saturday and Sunday, 12 Noon to 5 p.m.) on Church St, between Hayden and Charles.
To March in Parade, meet us at the booth at 2:30 p.m. at the latest on Sunday. Bring water and snacks for yourself as the wait may be long.
London Pride – July 28
Capital Ottawa Pride – August 25