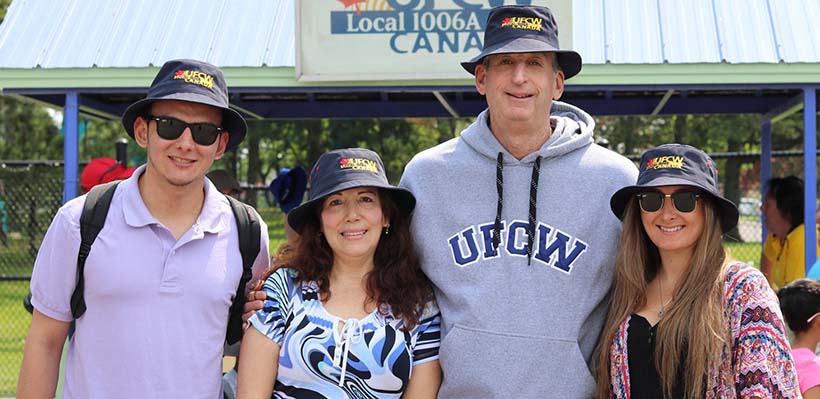 More than 400 members, family and friends came out for Members' Day at Canada's Wonderland on June 1.
The annual tradition is about bringing the membership, from various workplaces and industries, together.
"Members' Day is about celebrating being part of the 1006A family," said Maria Bocangel, a steward from a Toronto RCSS who brought three co-workers to the event. "It lets the membership know the union is there for them and all workers and that together, we will build our union."
For a discounted price, participants were able to get entrance to the park, lunch, unlimited soft drinks, parking and union hats.
"We're proud to host this event, which fosters a sense of unity, community and family within our union and strengthens the connections that members have with each other and the community," said President Wayne Hanley. "I want to thank our membership for their participation and our volunteers for their dedication. Together, we ensured Members' Day was a great success."
Annie Sundar, who is a Steward and Executive Board member, volunteered with the union.
"I like coming out to see the big smiles on the kids' faces and hearing them talk about how much fun they are going to have," said Sundar. "It is a very rewarding experience, and the love you get back when you help them truly makes you smile."