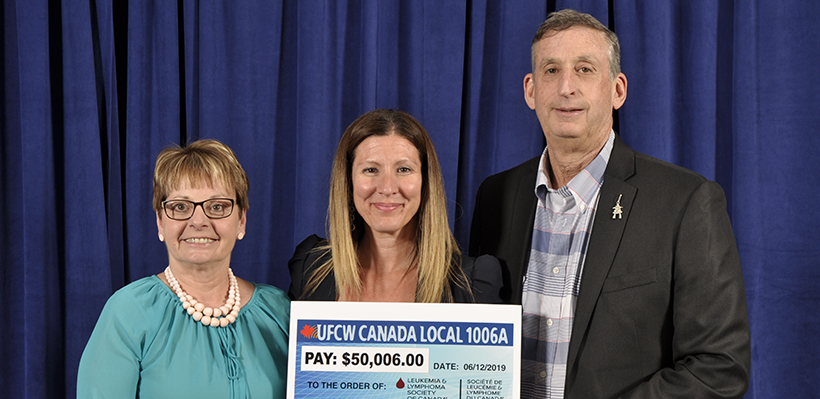 UFCW Canada Local 1006A raised $51,006 for the Leukemia & Lymphoma Society of Canada (LLSC).
The money will go towards supporting research, raising awareness of leukemia, lymphoma, and other blood cancers, and supporting patients, survivors and their families through key programs and services.

"I want to thank our members for their incredible generosity and support year after year in raising awareness and funds for this important cause," said President Wayne Hanley. "Together, we are saving lives and making a difference in the fight against this devastating disease. "

1006A raises money through our annual Light the Night walks in Toronto, London and Ottawa, raffles and our charity golf tournament. This fall, we are once again encouraging members to join us for Light the Night events across Ontario (Ottawa – Oct 5, Toronto – Oct 17, and London – Oct 19).

"We are deeply grateful to the UFCW Canada family of members and Local Unions across the country," says LLSC President Alicia Talarico. "Your tremendous compassion and fundraising efforts have changed lives, and continue to lead to safer, more personalized and effective treatments for the 138,000 Canadians affected by a blood cancer."
In total, UFCW Canada has raised $2.37 million for LLSC.
Click here to learn more about the Leukemia & Lymphoma Society of Canada (LLSC).