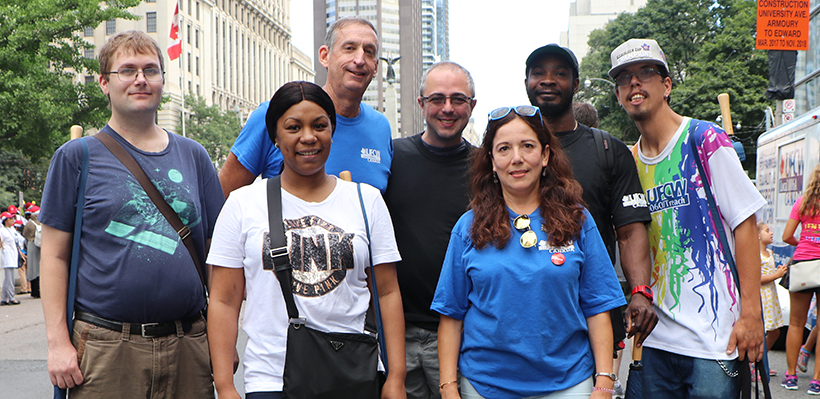 Members, staff and allies will be gathering together on September 2 to march for workers' rights in downtown Toronto.
We will be meeting at the Southeast corner of University Avenue and Queen Street between 8:30 a.m. and 9:30 a.m. No pre-registration required this year. Look for the gold UFCW flags.
This year's theme will be "Organize, Educate and Resist." The event will be an opportunity for workers to mobilize for change and celebrate workers' achievements to our labour movement, communities and country.
Your union is encouraging you to bring friends and family to the event, and help raise awareness about the struggles workers are facing.
More information on labour day events in communities across Ontario. – Link to UFCW Canada Listing