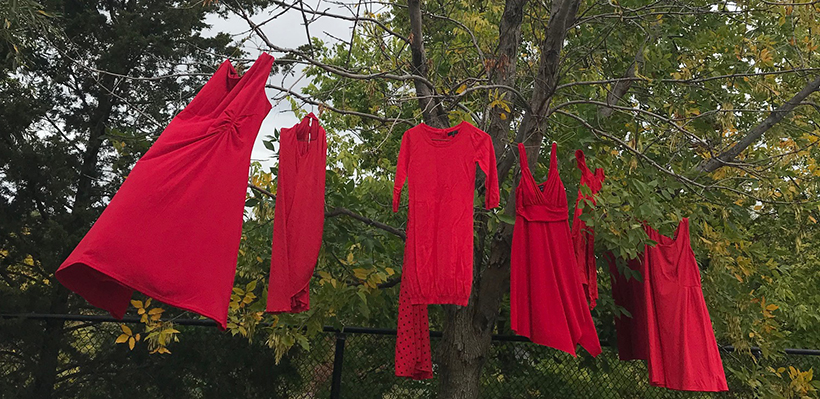 1006A participated in the REDress project at our Woodbridge office, to raise awareness about missing and murdered aboriginal women.
Red dresses were placed on trees to remember the lives lost or missing and create conversations to initiate change on this important issue.
CBC reports that "more than 130 Indigenous women and girls [were] reported as victims of a homicide, whose death was deemed suspicious, or who died while in institutional care from 2016 to 2019."
"An RCMP report, released in 2014 and covering an earlier period, determined there were 1,017 homicides of Indigenous women between 1980 and 2012, revealing a rate of about 2.6 deaths a month. The inquiry found the RCMP's figures were likely an undercount of cases."
Our remembrance project began on October 4, where people around the country came together for Sisters in Spirit Vigils to shed light on this crisis.
If you have red dresses to donate for future projects, please contact Diana O'Brien at This email address is being protected from spambots. You need JavaScript enabled to view it.
The initiative was first started by Metis artist Jamie Black, whose exhibit is featured at the Canadian Museum of Human Rights.
LEARN MORE ABOUT THIS ISSUE