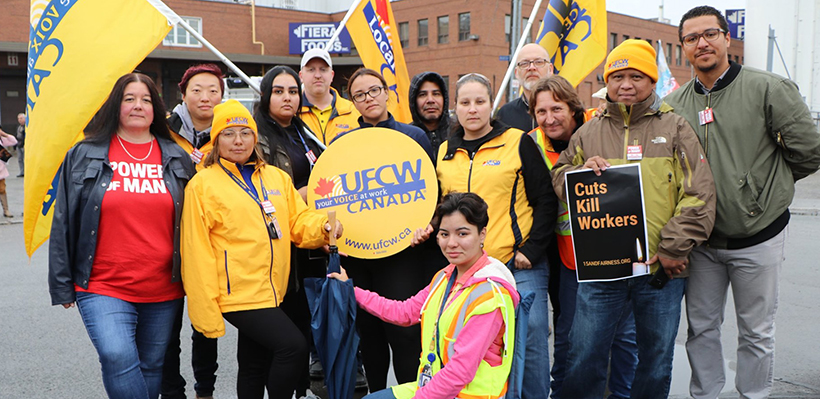 1006A joined labour and community allies in remembering Enrico Miranda, the fifth worker to die at Fiera Foods or its affiliates.
Miranda was a temp worker who worked as a cleaner at the industrial bakery.
The rally brought together the Workers' Action Center, Ontario Federation of Labour and the Fight for $15 and Fairness.
Participants called for an end to Fiera Foods' unsafe working conditions and called on the company to protect workers' health and safety.
Stronger protections are needed for all temp workers in Ontario, who often suffer for years in precarious conditions and are vulnerable to accidents, injuries and death.
Employers need to be held accountable for deaths which occur.
If you are a Fiera Foods employee seeking to improve your working conditions, please contact our union today.