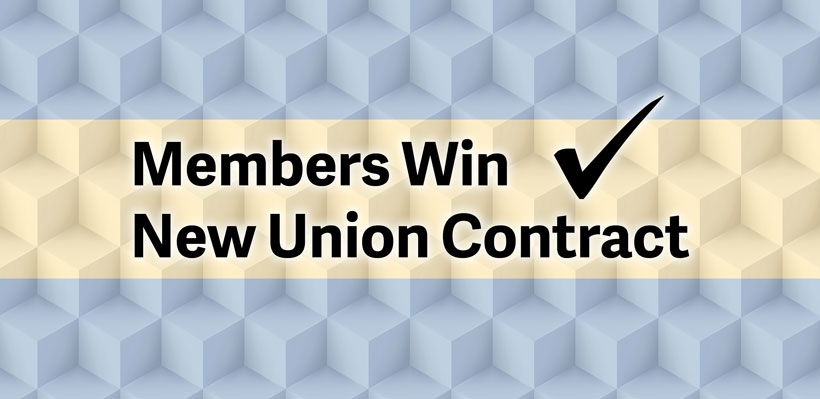 Wage increases and retirement language were among the gains achieved by 1006A members at Hilton Garden Inn Vaughan in their new union contract.
The four-year contract runs from July 1, 2019 to June 30, 2023.
The bargaining committee was led by Union Rep Rick Del Fiacco, with support from Union Rep Daiana Dumitru, Union Rep Frank Mensah, and members, Joanne Nugent, Camila Richard, and Yarelis Valdez Rivas.
"UFCW Canada Local 1006A is proud to provide experienced and professional representation to workers in Ontario's hotel industry," said President Wayne Hanley. "Hotel workers can depend on 1006A to improve their working conditions and protect their rights at the bargaining table and beyond."
Members at Hilton Garden Inn Vaughan work in a variety of roles including: housekeeping, banquet servers, cooks, restaurant servers, maintenance, chefs, life guards, laundry, dishwashers and bartenders.
Highlights
- 12 percent wage increases over four years
- Enhanced retirement language.
- New language for vacation. Members with 17 years of service or more shall be entitled to 5 weeks gross pay at 10 percent.
- Enhanced severance language
- 2 floating holidays for full-time staff