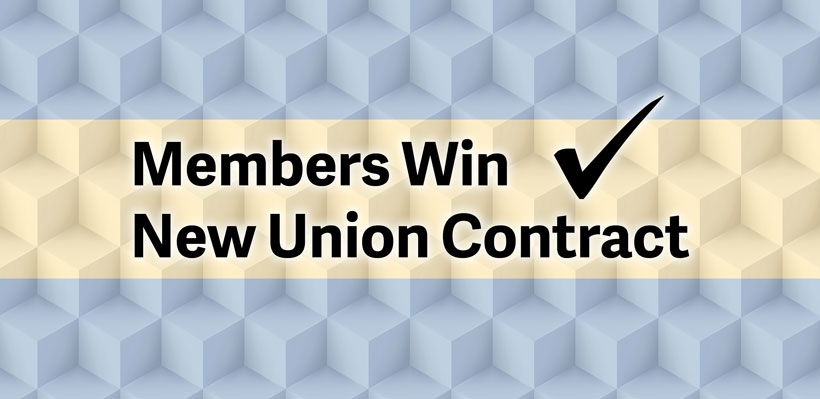 1006A members at Comfort Hotel & Suites Peterborough have ratified a new union contract with several gains.
"Congratulations to our bargaining committee for a job well-done," said President Wayne Hanley. "With our strong collective agreements, 1006A once again shows why it is the number one union for hotel workers in Ontario.
Negotiations were led by Union Representative Gord Albert with support from Union Representative Carla MacFarlane and members Chris Jackman, Melissa Powers & Evelyn Dale.
The contract spans from May 18, 2019 to May 17, 2023.
The members work in housekeeping and maintenance.

Highlights
Improved wages & premiums
Part-time now receive the same Statutory Holiday pay as the full-time entitlement
Part-time now receive some bereavement entitlement
Maintaining full-time positions.