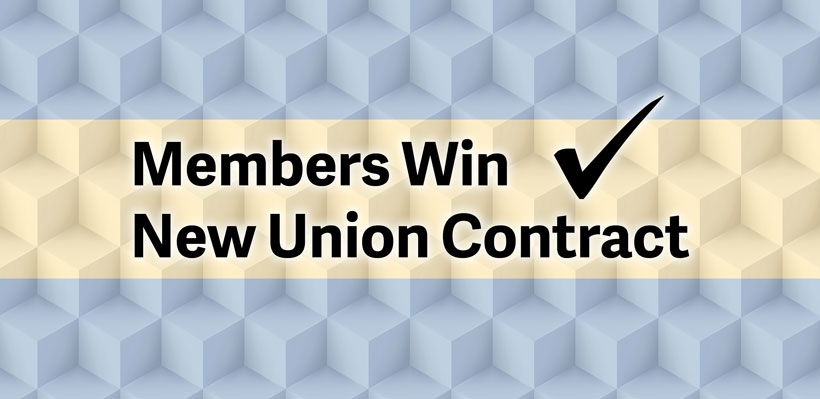 Workers at Real Canadian Superstore Thunder Bay ratified a new union contract with several gains. The term of the contract is from March 17, 2019 to March 12, 2022.
Negotiations were led by Union Rep Ric Pereira, with support from Regional Director Brian Reid, and members Tuija Doiron, James McKend, and Anna Alers Alers.
"Congratulations to our negotiating committee for their hard work in achieving a fair deal for our members," said President Wayne Hanley.
Members work at Front End, and in the Bakery, Meat, General Merchandise, Grocery & Produce, Personal Shopper (PC Express) and Pharmacy departments.
Workers at RCSS Thunder Bay have a stand-alone collective agreement separate from the rest of the Loblaw Ontario banners.
Highlights
Minimum wage language to protect workers at end rates of pay
Significantly less time to reach end rates, with compression of wage grids from 8,751 hours to 5,751 to reach end rate
Dental plan improvement for part-time and full-time workers
General improvements in day to day operational matters to improve the work experience