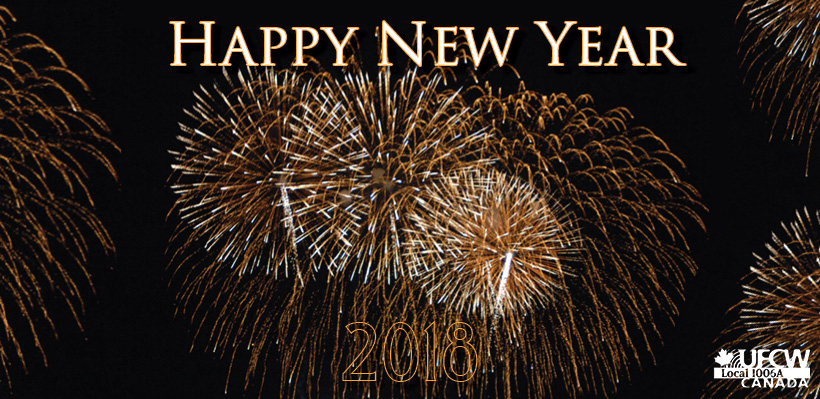 On behalf of UFCW Canada Local 1006A, I wanted to wish you and your family the very best in 2018.
Your union is ready for 2018, as we continue our work to make life better for our members and all workers across Ontario. Our mission is to be a strong and compassionate voice for fairness, equality and justice in our workplace and communities and that's exactly what we intend to do.
In 2018, I encourage you to get more involved with your union by joining us at a membership meeting. Bring a co-worker with you and find out how 1006A improves members' rights and livelihoods. Watch your union bulletin board for meeting details.
This year, we will be awarding 42 scholarships worth $1006 each, up from $500 last year. Make sure to apply for this incredible opportunity. We are proud to help students and their families reach their dream of post-secondary education.
Your union also organizes and participates in many union events and campaigns throughout the year. These range from workers' rallies to fundraising initiatives. Regularly check our website and social media accounts for upcoming events.
With minimum wage going up, we will be closely monitoring all union contracts to ensure employers implement the increase according to the law and the language in the respective union contracts.
Your union is always working to advance and protect your rights and livelihoods but we cannot do it alone. We need you to be involved. Strong membership activism is the key to fairer workplaces and strong contracts.
I encourage you to get to know your union representative and as always, if you have any questions or concerns. We are here to help.
In Solidarity,
Wayne Hanley
President, UFCW Canada Local 1006A