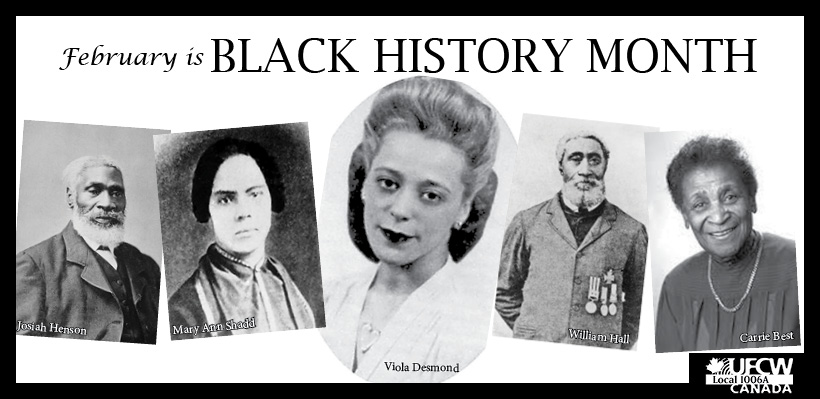 The fight for a more equal and inclusive society continues as we mark Black History Month this February.

We remember the struggles and the sacrifices and celebrate the tremendous contributions Black Canadians have made to helping build a strong and progressive Canada. We also reflect on the challenges faced in 2018, and we commit to work together to address these issues.

In Canada today, Black Canadians face increased barriers to employment and advancement, high levels of poverty and reduced access to housing. In addition to discrimination within the education system, they also face greater levels of police profiling resulting in overrepresentation within our justice system.

It's clear there is a lot of work ahead. Canada is not immune from what is happening in the United States. The racist rhetoric coming from President Donald Trump threatens progress not only in the United States but Canada. It fuels white supremacists, who continue to organize rallies in Canada, and commit hate crimes.

This cannot continue.

It's our responsibility to reflect and come together to address the realities faced by so many Canadians. This February, join us in affirming your commitment to speak out against injustice and discrimination in our workplaces and communities. Learn about the issues and be an ally as we strive to build a fairer and more equal Canada for all.

In Solidarity,

Wayne Hanley
Learn more about the famous Black Canadians pictured above
Viola Desmond
A businesswoman who was jailed and charged in 1946 for refusing to sit in the racially segregated section of a Nova Scotia theatre. She is pictured on the $10 Canadian bill.
Mary Ann Shadd
In the mid-1800s, Mary Ann became the first female publisher in North America and founded an anti-slavery newpaper and established a racially integrated school.
Carrie Best
In the mid 1900s, she co-founded the Black newspaper, the Clarion. She and her son were also arrested and charged in 1941 for trying to sit in the non-segregated section of a theatre. She filed a civil suit, citing racial discrimination which ultimately failed.
William Hall
He fought with the British and was the first Canadian sailor to be honoured with a Victoria Cross in 1859.
Josiah Henson
Author, abolitionist and minister. The character, Uncle Tom, in Uncle Tom's Cabin is based on Henson.