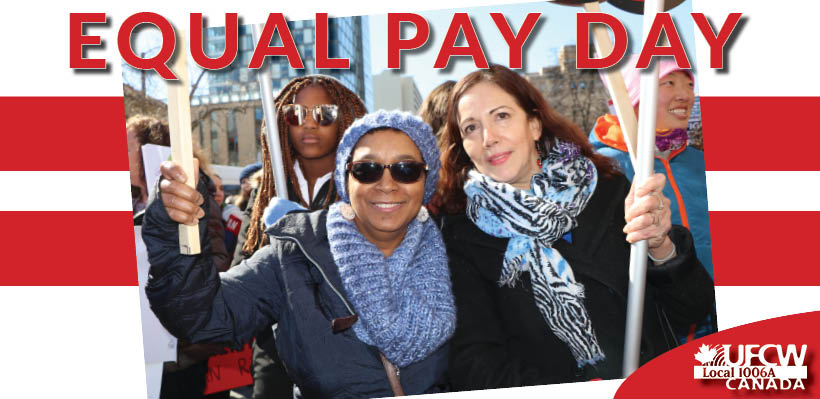 April 10 is Equal Pay Day in Ontario.
Join us as we raise awareness and take action to end the gender pay gap.
In Ontario today, women earn 30 per cent on average less than men. The discrepancy is even greater for indigenous women at 57 per cent and for racialized women up to 37 per cent. Women with disabilities face a 46 per cent wage gap.
It's vital that the Ontario government takes strong and effective action to end the gender pay gap, which hurts women and families.
This year, the Ontario government unveiled the Pay Transparency Act in response to women, union and community allies calling for change.
While the bill is welcome, it doesn't go far enough.
The Pay Transparency Act will come into effect on January 1, 2019 and will initially apply to the Ontario Public Service.
We stand with our allies, like the Equal Pay Coalition, who are calling for the bill to be strengthened through various measures, including strong penalties for employers who don't comply.
Read more about the bill and the recommendations.
On April 10, we will also be participating in an Equal Pay Day rally at the Northwest corner of College Street and University Avenue in downtown Toronto. You are invited to join us for the rally, which begins at 12 p.m.
On this Equal Pay Day, I encourage you to learn more and raise awareness about the gender pay gap to your family and friends and take action by contacting your local MPPs. Together, we will build a fairer society for all.
In Solidarity,
Wayne Hanley, President