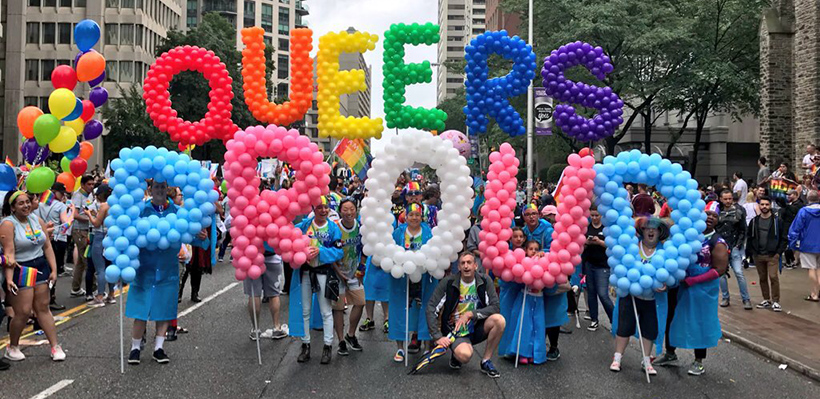 1006A was out and proud at Toronto Pride, taking part in the Streetfair, Dyke March, Trans March and Pride Parade.
Local union members and allies came together to send a clear message: in our union, everyone belongs.
"We were once again proud to participate in Pride Toronto," said President Wayne Hanley. "Many of our members belong to the LGBTQI2S community and we want to be there to support them. Our participation is about letting our members know they are not alone and their union will always have their back. The equality we believe in and strive for makes our union stronger and our communities fairer."
Giusi Barberi, a 1006OUTreach member and steward, was among thousands who participated.
"I am so happy to be participating in pride with my union. I love they are part of the pride parade and all pride activities. It means a lot that 1006A is working hard to promote inclusivity in the workplace. My union means acceptance, love, fairness and togetherness for everybody."
Ian Stables, a 1006OUTreach member and steward, said the pride events were very successful.
"I am happy to be here with my union standing up for equality," said Stables.
Thank you to our incredible 1006OUTreach committee members for your hardwork and to everyone who participated for your support.