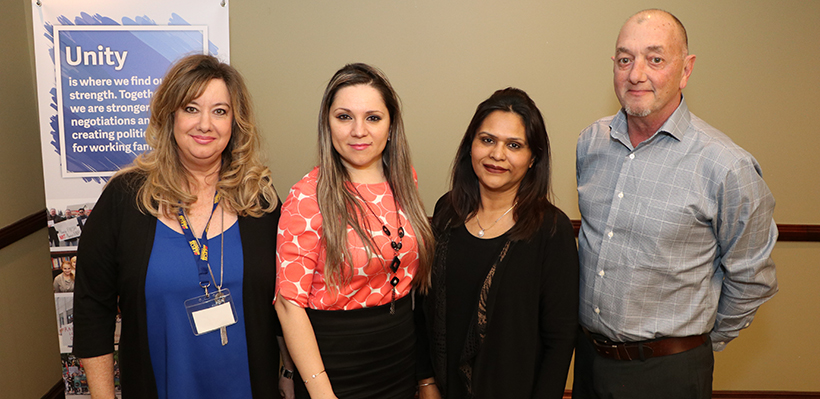 Local 1006A members at Family Services of Peel have ratified a new union contract.
The contract runs from April 8, 2019 to April 7, 2022 and covers 36 workers.
Union Representative Daiana Dumitru led bargaining, with support from Union Representative, Rick Del Fiacco, and members, Shelley Fotos and Alleya Islam.
"Negotiations were difficult," said Fotos. "We stayed strong, and we did the best we could and fought on a lot of the issues. In the end, there were positives." She said the members were happy to get Remembrance Day and an increase to mileage. While the wage increases were modest, they were able to preserve their benefits plan.
"Our union negotiating committee worked hard and can be proud of the difference they made in the lives of their co-workers at Family Services of Peel," said President Wayne Hanley. "Together, we protected and improved our members' rights under the union contract."
Highlights
Wage increases + lump sum
Union representation and protection in event of accommodation and return to work plan/meeting
Inclement weather language
Addition of Remembrance Day and Personal Day to holidays
Improvement to mileage and vehicle cleaning policy