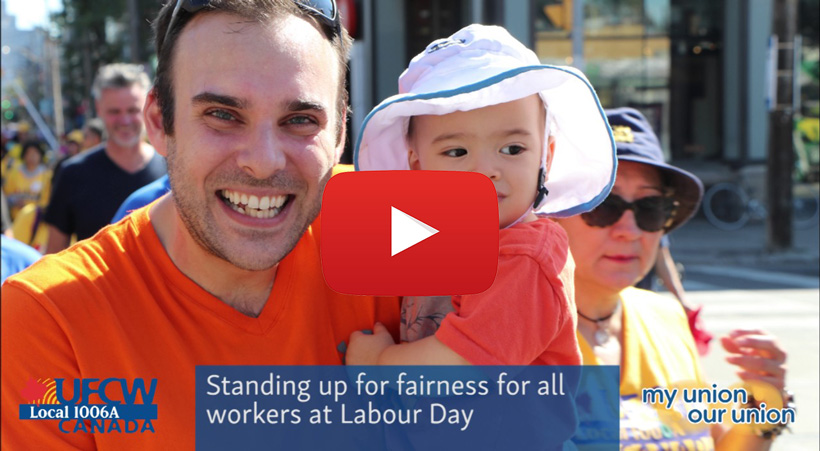 As 2016 draws to a close, I want to wish you and your loved ones a happy holiday season.
2016 was a great year for Local 1006A. In celebration of the holiday season, we have created a special video that shows what your union has been up to this past year.
I want to thank you for being part of our great union, UFCW Canada 1006A. We are proud to be your union, and proud to stand up for equality, justice and fairness at work everyday. Together, we make life better for our members and all workers across Ontario. In the New Year, I encourage you to continue to visit this website for ways you can get more involved.
If you have any questions about getting involved in your union or have concerns at work, please contact your union representative. They will be happy to help.
Wishing you and your loved ones the best this holiday season and in the New Year,
In Solidarity,
Wayne Hanley
President, UFCW Canada Local 1006A